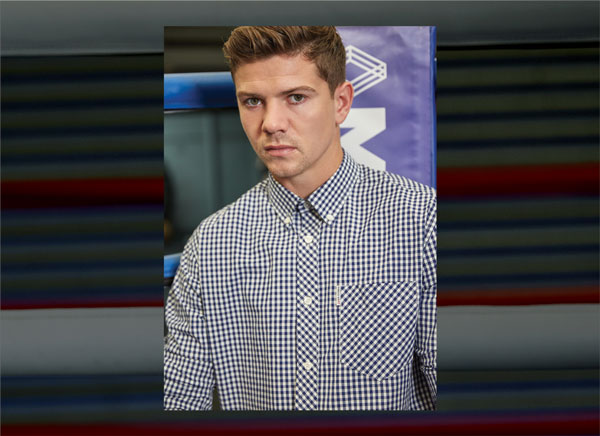 Luke Campbell MBE, a boxer who claimed gold at the London 2012 Olympics, has a distinctive flair both in and out of the ring. In 2014 Luke launched the Luke Campbell Foundation, a charity aimed to guide disadvantaged youth to ensure they have the opportunity to follow his footsteps. His dedication to his community, paired with his monumental success in boxing made him a perfect fit for the campaign particularly at this time while Ben Sherman gets ready for their partnership with Team GB to support British athletes heading to the Tokyo 2020 Olympics.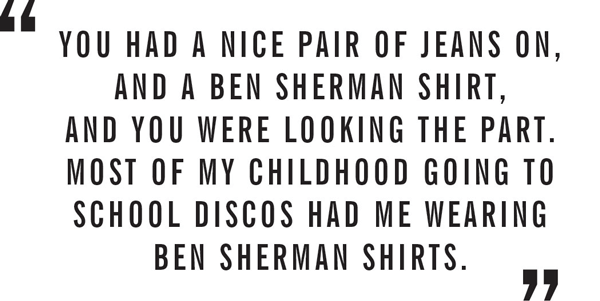 Tell us about your journey into the world of boxing.
Why boxing? Good question! I don't really know the answer to that one.
It's just something I've always wanted to do for no reason. I started at 13 years old, playing rugby at the same time. I ended up stopping that, and just did boxing instead. I had much more love for boxing.
I didn't get off to the best of starts! I lost my first two fights, then won two, then I lost five in a row.
I have to ask myself a question now - why did I carry on? I guess it was the will to be better every single day, and the will to win. Two years after starting boxing, I was fighting for England - in my first four nations against England, Scotland, Ireland, and Wales. I took gold in my first tournament for England, and it went from there.
I ended up having 179 fights and winning 161. Not bad, considering out of my first ten I only won three!
I went on, and won gold in multi nation tournaments all over the world. I was the first man in 48 years to win the European gold For England. I went on further - and took silver in the world Championships in Azerbaijan, then, from there, moving onto the Olympics and taking gold.
That leaves me currently the most successful British amateur boxer in history - having secured a medal in every major tournament.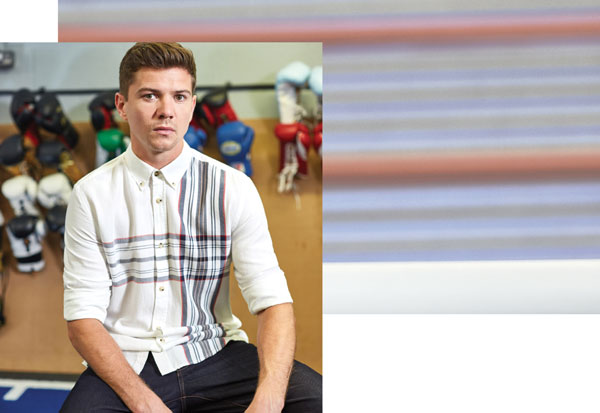 Who are your greatest influences?
I guess I didn't really have any influence growing up. The one person I did look up to was my mum; seeing her struggle to give us our dinner money for school every day, going out and being the workhorse for the family because my dad wasn't very well.
Everything relied on my mum and her wage; to feed us, pay the bills for a roof over our head - but we never wanted for nothing.
Tell us about your Olympic experience, what is it like to stand on the top of the podium holding a gold medal?
The Olympics was a crazy experience - but I always said from the off, I'm not going to the Olympics for an experience. I'm going there to win gold.
I've seen a lot of other athletes there to take it in – enjoy the moment and have an experience in life. For me, going to the Olympics, I had a job to do. I didn't care about having an experience in life, I cared about winning a gold medal. It was a moment I had visualised and dreamt of most of my life.
In that moment that I was stood there, I was stood in a place I had dreamt of. It was very hard to explain my feelings - I think it was the first time I've cried in my life by being happy; very emotional.
Everything relied on that one moment - all the sacrifice, the previous boxing tournaments all over the world, nothing mattered but winning this moment in time.
I guess you could say it changed my life - because everybody knew who I was. I've always been quite a confidential type of guy; I keep my own business to myself. Then, all of a sudden, everybody knew my business! Everybody knew who I was! I have to say, for the first year after the Olympics, it was a bit of a struggle.
Other than that? Nothing really changed. Still with the same girl who I went on to marry, still got the same close friends around me that I've always had… so, apart from people knowing who I was, I guess that was the only thing that changed. Oh, and it give me a good head start in my professional boxing career.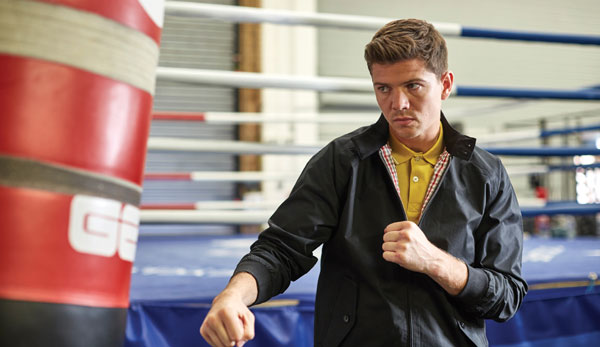 Tell us about your decision to go professional after the Olympics.
Well, after the Olympics was done, I actually took nearly a year out of boxing for the first time ever. I had only token two weeks away from boxing in all that time, but it gave me an opportunity to see that the desire was still there in boxing, and to see what I wanted to achieve. I wanted to see what I was capable of doing.
The Luke Campbell foundation is a fantastic initiative, what are your aims for this program, what successes have you seen?
I started the Luke Campbell foundation after the Olympics. I had seen the way young kids reacted to me; I was an inspiration to them. So I wanted to use that to give confidence, encouragement and support to the younger generation coming through - I wanted to go on and achieve something in life.
What does Ben Sherman mean to you?
I'll never forget it - I won an award in home city for my achievements in sports. It was my first awards event, and I'll always remember going out with my mum and buying a new Ben Sherman shirt to go to the awards in. I'll never forget that – oh, and I looked pretty cool! To be honest, in my younger days, you had a nice pair of jeans on, and a Ben Sherman shirt, and you were looking the part. Most of my childhood going to school discos had me wearing Ben Sherman shirts.
When you are not dressed for the gym, how would you describe your personal style?
Well, as you can imagine, six days a week I'm in training gear. It's only the odd day out of the week that I get to wear something other than training clothes. I'm not a fan of big logos; I like small logos - sort of plain white, or black. I like looking fresh and cool, I guess.
What is something you can't live without?
I guess nowadays it's our mobile phones! Other than that, quite a difficult question. I could go without anything - as long as I have my family around me, I would not want for nothing.
Shop our iconic ginghams